Anderson Ford Kingman Keep Your Vehicle on the Road with Regular Maintenance
Keep Your Vehicle on the Road with Regular Maintenance
Keep Your Vehicle on the Road with Regular Maintenance
If you own a vehicle, chances are you want to keep it running smoothly for as long as possible. Unfortunately, all cars and trucks require regular maintenance to stay in tip-top shape. But don't worry—car care isn't complicated or expensive if you know what you're doing. With a few simple steps, you can keep your current vehicle running reliably for years to come. Let's break down how to perform basic car maintenance.
Check the Fluids
The most important part of maintaining your vehicle is checking the fluids. This includes oil, coolants, transmission fluid, brake fluid, and power steering fluid (if applicable). Make sure all of these fluids are at their proper levels and that they look clean and clear. If any of them appear murky or dirty, it may be time to get them changed out. You should also check your windshield washer fluid to make sure it's full and ready for action!Check Your Tire Pressure
Another key component of car maintenance is checking your tire pressure regularly. Not only will this ensure that your tires have enough air in them for optimal performance, but it'll also help extend their life span by preventing premature wear and tear from underinflated tires. To check your tire pressure properly, use a reliable tire gauge and compare the reading against the manufacturer's recommended value (which is usually printed on the sidewall of each tire).
Inspect Brakes & Rotors
Finally, it's important to inspect your brakes on a regular basis. Make sure there is no excessive wear or damage on either the brake pads or rotors—this can indicate that they need replacing soon, so it's best to catch any issues before they become serious problems down the road. If everything looks good then simply give them a thorough cleaning with some brake cleaner and make sure all bolts are tight before moving on!
Conclusion:
Taking care of your vehicle doesn't have to be daunting or expensive—it just takes some basic knowledge and attention to detail. By performing regular maintenance such as checking fluids, inspecting brakes & rotors, and making sure tires are properly inflated, you can extend the life of your current car or truck significantly. So don't let car care intimidate you; follow these few simple steps and you'll be back on the road in no time!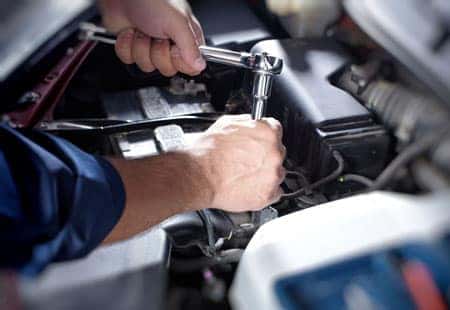 -RLA